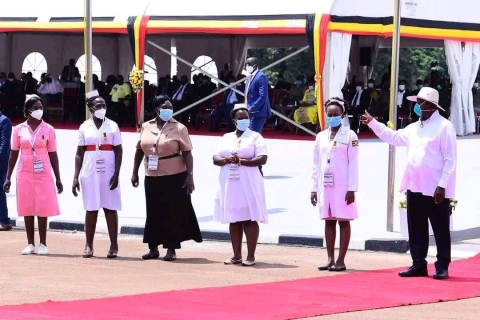 Event Information:
The 36th National Liberation Day celebration at Kololo, on 26th January 2022. 
 President Yoweri Museveni has said the NRM government has made a lot of achievements in the last 36 years it has been in power.
"The economy of Uganda now will be $44bn in July and compared to when we started (in 1986) it was only $1.5 million.
This means that the economy has grown 29 times since that time.
The president was speaking during the 36th NRM Liberation day celebrations at Kololo.
Date:
Wednesday, 26 January 2022